BOIKO, Bob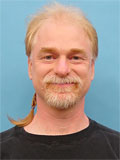 Author of "Content Management Bible" Wiley; 2001 (1e), 2004 (2e)
Career
Bob Boiko is founder and president of Metatorial Services Inc., and is a faculty member of the University of Washington Information School. In 2004, Bob sparked the creation of CM Professionals, the first and only content management organization for practitioners.
Recognized world-wide as a leader in the field of content management, he has almost 20 years of experience designing and building Web, hypertext and multimedia systems and tools for some of the world's top technology corporations (including Microsoft, Motorola, and Boeing). Bob has sat on many advisory boards and is the recipient of many awards including the 2005 EContent 100 Award for leadership in the content management industry. He is author of two editions of "The Content Management Bible" and "Laughing at the CIO: A parable and Prescription for IT Leadership". Bob is internationally known for his lectures and workshops.
Bob is an extremely skilled analyst, facilitator, teacher, designer, and architect and has extensive expertise in content and knowledge management, authoring, multimedia design, Web publishing and tool construction. He has undergraduate degrees in physics and oceanography and a graduate degree in human communication.
Metatorial Services is a micro consultancy, specializing in content and information management strategy and design. With a range of commercial, governmental, and non-profit clients of every size, Metatorial Services has worked on just about every aspect of information management.
The University of Washington's Information School is a group dedicated to helping shape the emerging electronic information discipline. At the iSchool, Bob has trained hundreds of information professionals and designed programs in content management, metadata, business analysis, information initiative planning, information architecture, information system design, and public access to information.
Related Session
[Keynote-1] How to Lead with Information


Dec. 11, 10:15 - 11:15

[CM-4] Metadata


Dec. 12, 14:45 - 15:45
Trackbacks
TrackBack URL for this entry:
http://www.designit.jp/mt/mt-tb.cgi/1043